If you have to work during the break, or just want to keep your kids from getting bored, a winter camp may be just the ticket. Below you will find locations for camps, prices and contact info. Some of these camps start soon, so you may have to act quickly.
Young Chefs Academy
There is still time to enjoy the second week of Young Chefs Academy's Around the World in 10 Days Camp. It runs from January 18th-22nd for girls aged 4-16 and boys aged 4-10. Your child can attend either the 10am-12pm session, or the 2pm-4pm session. Kids will cook for 90 minutes, then have either art sessions or Zumba classes for the remaining 30 minutes.Young Chefs Academy is located on Malik Road. Call 053 244 4025 to register.
Young Rembrandts
Young Rembrandts is running a drawing program for kids aged 4-12 at the ALIF Center January 18th-22nd from 11am-1pm. The fee is 600sr for all 4 days. Call 054 215 3779 to register.
 Visual Arts Club
Children can have a great time learning about other cultures this winter at the Visual Arts Club. Participants will hear stories about other countries, design traditional clothing, play games, make crafts, and cook ethnic foods. The camp is open to boys and girls aged 5-11. It will run every day from January 17th-22nd from 1pm-3pm. The fee for this 5-day camp is 1,000SR. Your child can also join in gymnastics classes from 3pm-4pm each day. The fee for the camp and gymnastics package is 1,400SR. Visual Arts Club is located in Al Rawdah at Al Attar Center. If you have questions, or you would like to register your child, please call or Whatsapp 055 604 7070.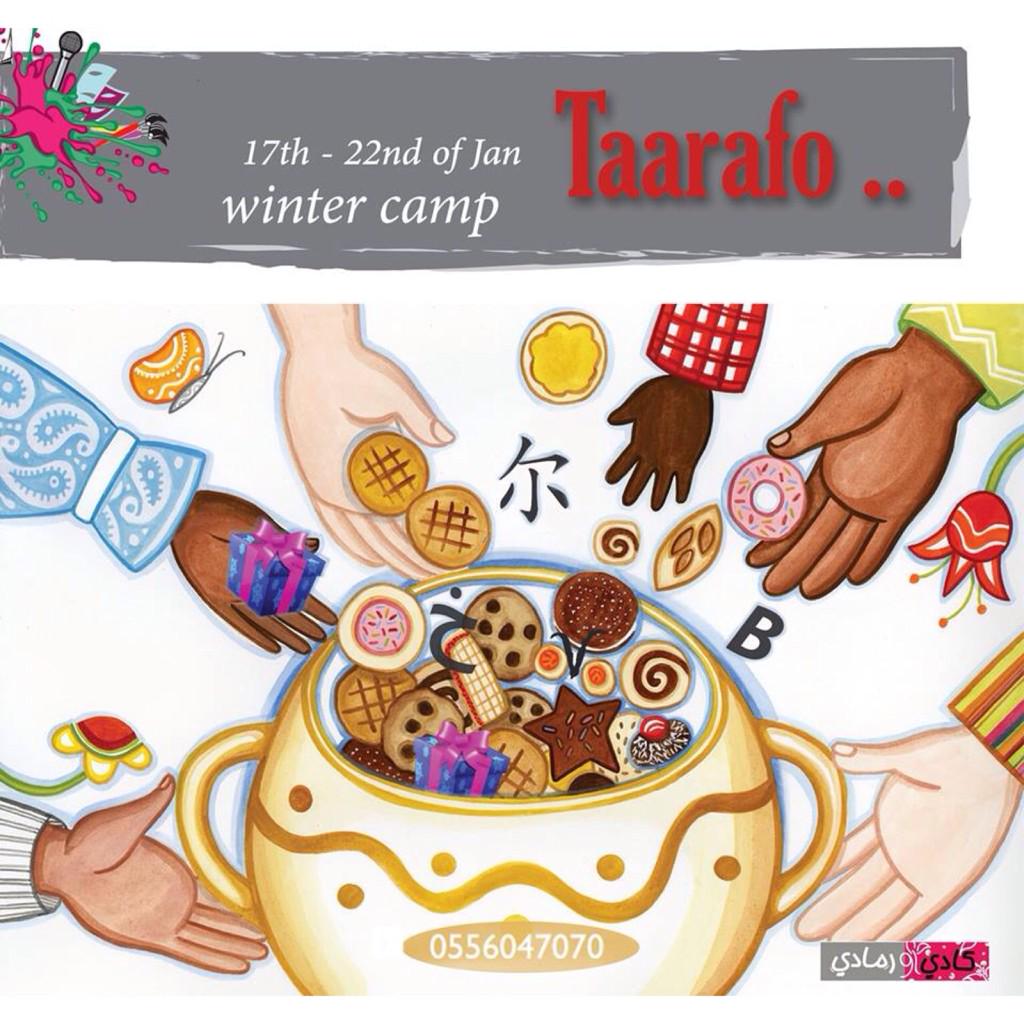 Friends Zone
Kids aged 3-12 years old can enjoy cooking, games, swimming, movies, crafts and learning about Islamic culture. The camp takes place January 15th-25th from 10am-2pm, 4pm-8:30pm.The fee is 1,200sar for this ten day camp. Please call 012 622 4344, 012 622 4345 or 053 365 7700.
Enchanted Garden's Environmental/Conservation Camp
If you would like to teach your children about conservation, recycling and the environment this might be a great week long camp for the children. The camp is from Jan 18-22nd from 1030-130pm. This camp is for children 5-10 yrs old. The weekly fee is 850SAR or you can pay a daily rate of 300SAR. This camp will mainly be taught in Arabic. The camp is being held at Enchanted Garden in Tahlia, located two block behind SABB Bank.
House of Etiquette–in coordination with Enchanted Garden
A second camp offered at Enchanted Garden is their Etiquette Camp.  Etiquette classes begin January 18-22nd for children 6-12yrs old.