(Updated:  August 24, 2017)
Most parents would agree that self-discipline and exercise are crucial during a  child's developing years. Imagine a life held back by a shortage of the self-discipline necessary to complete a task, whether it be as commonplace as cleaning a bedroom or as transformative as completing a dissertation. You could arguably find the root of all success to be this one powerful quality. Couple the mental attribute of self-discipline with a body that is fit, thereby reducing its risk of obesity, osteoporosis, Alzheimer's, diabetes and heart disease, and you will have a person with the basic tools needed for a long and successful adulthood. Martial Arts training can offer your child all of this, and teach them respect, leadership and concentration to boot. It doesn't take much imagination to understand how cultivation of these characteristics can contribute to a successful life. And isn't success what every parent wants for their child?
Below you will find information about children's Martial Arts teachers in Jeddah. The details about each teacher varies. Due to language barriers, this directory is not as comprehensive as I intended, but I have shared what I know, and I hope it helps. If you are an instructor and you would like us to add your profile, please comment below or email us at JeddahForKids@gmail.com
Shoula Center:
Ages:  unknown
Fees:  for gym 250per month three classes per week
Location:  Madina Road opposite to sooq Musadiya.
Phone:   054 980 4979 
EcoKids:

Ages: 4-10 yrs
Fees:  Unknown
Location:  Unknown
Phone:  0561474000
NOTE:  Classes offer in ARABIC only.
Expressions Fitness Club (2 Locations)
Orchidia Residence Compound in Rawdah
Taekwondo (boys and girls)
Day:  Sunday
Ages:  6-12 yrs
Phone:  0505660039/0543805000
Saraia Compound Rawdah (Thalia)
Taekwondo
Day:  Sunday and Tuesday
Time: 6-7pm
phone:  0551930502
Nancy Boydston is has a black belt and specializes in teaching Chungdokwan TaiKwonDo, Goju Ryu Karate, Shotakan Karate, and Aiki Jitsu.  She teaches boy AND girls and children can begin learning any of these marital arts at 4 years old.  She also offers classes for teens and adults.
Fees:  500Sar per month for any class multiple times a week.  250Sar per month for one class per week.  75 Sar for drop in's/trial classes.
Phone: 055-567-2123
email:  ncboydston@gmail.com
Usama Irfan Khan
Mr. Khan is a professional certified Black belt in Martial Arts from Star Karate Club International Jeddah. He has participated in, and won many international tournaments. He has undergone basic training in the arts of Jiu-Jitsu, self-defense, Judo, Oriental Weapons and Unarmed Combat. Mr. Khan tells us, "This is my profession and once you join it, your life changes. It is one of the sports in which there is no age limit. It helps in creating mental, moral discipline. The first thing we teach is discipline." He says he has been praised by many parents for changing their children's bad habits such as fighting in school, or fighting siblings.
He has 7 years experience teaching Karate, unarmed combat, Jiu Jitsu and self-defense. Students can begin taking lessons from the age of 4 years. They will learn self defense, discipline and teamwork, while increasing their fitness level, and their sense of confidence.
Mr. Khan offers  private, in-home lessons for 100Sar/hour. He is currently searching for a space from which to conduct larger classes, so he welcomes the prospect of teaching groups who reside together on a compound, and offers a discount for this type of arrangement. Sensei Khan also provides a certificate after each belt from the International Martial Arts Academy which is Affiliated to Shotokan Karate Japan.  To contact Mr. Khan, please call 0550679880.
Babar is from Pakistan and has been teaching Kung Fu for 8 years. Students can begin training with him at the age of 7. He offers in-home private lessons for a fee of 100SR per class. To contact Babar, please call 055 194 4867
ALIF Center
Beginning January 31st, 2015, ALIF will have Martial Arts classes for boys and girls 6-12 years old. Classes are on Saturdays at 11am-1pm. The monthly fee is 1,000SR. Please call 054 215 3779 to register.Click
here
for their Facebook page.
Enchanted Gardens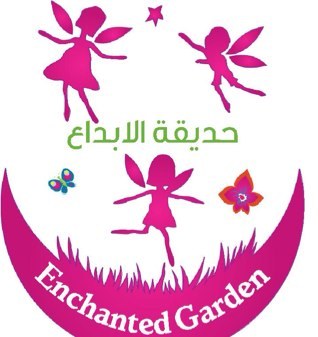 Enchanted Gardens offers Judo classes twice a week. Students must be boys between the ages of 4 and 12. Classes are conducted in Arabic only. Judo students perform a demonstration for parents (father and mother are both welcome) some time during the year. Please call 054-691-6812 to register.
Click
here
for our full review of Enchanted Gardens
Little Caterpillars
Little Caterpillars offers karate classes to girls and boys aged 4-7 years old. Classes take place on Mondays from 4:30-5:30pm for a monthly fee of 500SAR. They are located on Rawdah Street. Please call 054 099 7755 to register. Click
here
for their Facebook page and
here
to find them on Instagram.
Olympia Gym

(Please note this gym has moved, we are searching for new its new location):  Olympia gym provides Karate lessons to children under 12 years old. Students attend classes on Saturday, Sunday and Tuesday from 6pm-7pm. The monthly fee for these 12 monthly sessions is 400SR per month. The gym is located on the site of Dr. Soliman Fakeeh Hospital on Falasteen Street. To contact, please call 012 665 5000 Extension 1501, 1503. Click here for their Website.
Universal Man Center
One of our readers takes her son here for karate classes on Saturdays, Mondays and Wednesdays. We tried to call for more information, but there were no English speakers on hand to help. We do know that the classes are open to boys and girls, the fee is about 300SR per month, and the gym is located on Medina, behind the Movenpick Hotel. Their phone number is 012 669 1708.
Juka Freestyle International

This organization appears to have a long history in Jeddah, and its founder, James Nicha, has an impressive list of achievements. I did contact them the only way I could find: via their Website and Facebook page, but had no response. Click here to contact them online and here for their Facebook page.
Legendary Heroes Martial Arts

Legendary Heroes is on the site of Gold's Gym on Batarji Street, beside Saudi German Hospital. Despite calling several times for three days, sending a Facebook message and an email, I have had no contact with this group. Perhaps you will have better luck contacting them than I did. From their webpage, I understand that they offer a variety of Martial Arts styles for one fee. You can purchase a one-month membership for 350SR, or a three-month membership for 850SR. Their phone number is 012 691 2077. Click here for their Website.
Arena
MMA & Fitness Center
Arena located in Nahdah is a Saudi brand that gained international acclaim for its mixed martial arts (MMA) fitness activities.  Arena Heroes is the MMA facility for children; it hel them reach their full potential and develop their stamina, strength and complete send of respect.  Arena and its Heroes are affiliated with American Top Team, one of the largest and most prestigious MMA academies in the USA, which runs the curriculum and ensure the correct structure for each MMA Class.  Their phone number is 12 613 2525.  Their e mail is info@arena.sa Please click here for their website.